Welcome to our website!


The Silky has been known by many names....
The Australian Silky Terrier, Sydney Silky, Soft As Silk's etc. It has even been called the Silky Yorkie
(but only by people who confuse the two totally separate breeds).
But whatever you choose to call it - the Silky is very special indeed.

The Silky is a beautiful small dog, full of personality
& eager for adventure! They are active, friendly and curious and make wonderful companions, excellent show dogs and obedience dogs extraordinaire. They love people and want to go everywhere with them. Don't make the mistake that this is a "sissy" dog - many men now consider their Silky their best friend - despite them having got the dog "for the wife". The Silky is happy to accompany you to the back yard for some gardening... or to the mountains to go hiking!
So, please take the time to learn about this very special little dog with the big heart.... you'll be glad you did!
Also.... please be patient, as a few of the pages have a lot of pictures and (depending on your internet connection or your browser) may take a few minutes to load. We hope you'll think it was worth the short wait.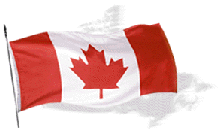 Last updated on February 21st, 2004